Phil Long Hyundai Of Chapel Hills - Your Hyundai Dealership in Colorado Springs
Phil Long Hyundai Of Chapel Hills Inventory
MSRP Less Rebates: $14,090*
Offer Amount $3500
2017 Accent Value Edition Sedan Auto
Offer Disclosure
$500 dealer discount, $2500 RBC, $500 military
Stock Number: H35539
MSRP Less Rebates: $20,810*
Offer Amount $2500
2017 Ioniq Hybrid Blue Hatchback
Offer Disclosure
$1000 DEALER DISCOUNT, $1000 COC, $500 MILITARY
Stock Number: H947007
Offer Amount $5000
2017 SANTA FE FULL SIZE
2017 Santa Fe
Offer Disclosure
$2000 DEALER DISCOUNT, $2500 RBC, $500 MILITARY
MSRP Less Rebates: $34,200*
Offer Amount $5500
2017 Santa Fe Sport 2.0T Ultimate Auto AWD
Offer Disclosure
$1750 DEALER DISCOUNT, $3250 RBC $500 MILITARY
Stock Number: H35400
MSRP Less Rebates: $22,780*
Offer Amount $5500
2017 Santa Fe Sport 2.4L Auto
Offer Disclosure
$1750 DEALER DISCOUNT, $3250 RBC $500 MILITARY
Stock Number: H35492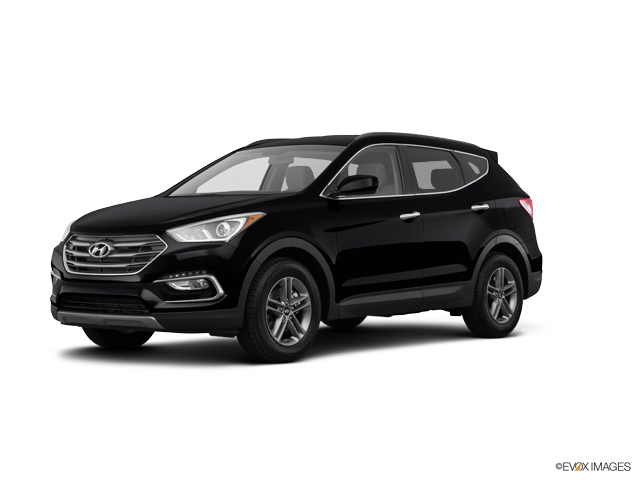 Offer Amount $5500
2017 SANTA FE SPORT 2.4L ALL (excl Tech/Value)
2017 Santa Fe Sport 2.4L Auto AWD
Offer Disclosure
$1750 DEALER DISCOUNT, $3250 RBC $500 MILITARY
Offer Amount $5250
2017 SONATA HYBRID
2017 Sonata Hybrid
Offer Disclosure
$1250 DEALER DISCOUNT, $2500 RBC, $1000 VOC OR COC, $500 MILITARY
Offer Amount $5000
2017 TUCSON
2017 Tucson
Offer Disclosure
$2000 DEALER DISCOUNT, $2000 RBC, $500 HMF FINANCE CASH, $500 MILITARY
Offer Amount $5250
2017 VELOSTER
2017 Veloster
Offer Disclosure
$1000 DEALER DISCOUNT, $3250 RBC, $500 VOC, $500 MILITARY
Offer Amount $4000
2018 ELANTRA ALL
2018 Elantra ECO 1.4T DCT
Offer Disclosure
$1000 DEALER DISCOUNT, $2500 RBC, $500 MILITARY
MSRP Less Rebates: $19,325*
Offer Amount $4000
2018 Elantra Limited 2.0L Auto (Alabama)
Offer Disclosure
$1000 DEALER DISCOUNT, $2500 RBC, $500 MILITARY
Stock Number: H918081
MSRP Less Rebates: $19,360*
Offer Amount $4000
2018 Elantra Limited 2.0L Auto (Ulsan)
Offer Disclosure
$1000 DEALER DISCOUNT, $2500 RBC, $500 MILITARY
Stock Number: H918100
Offer Amount $4000
2018 ELANTRA ALL
2018 Elantra SE 2.0L Auto (Alabama)
Offer Disclosure
$1000 DEALER DISCOUNT, $2500 RBC, $500 MILITARY
Offer Amount $4000
2018 ELANTRA ALL
2018 Elantra SEL 2.0L Auto (Alabama)
Offer Disclosure
$1000 DEALER DISCOUNT, $2500 RBC, $500 MILITARY
Offer Amount $4000
2018 ELANTRA ALL
2018 Elantra Sport 1.6T Auto (Ulsan)
Offer Disclosure
$1000 DEALER DISCOUNT, $2500 RBC, $500 MILITARY
MSRP Less Rebates: $17,015*
Offer Amount $4000
2018 Elantra Value Edition 2.0L Auto (Alabama)
Offer Disclosure
$1000 DEALER DISCOUNT, $2500 RBC, $500 MILITARY
Stock Number: H918093
MSRP Less Rebates: $17,110*
Offer Amount $4000
2018 Elantra Value Edition 2.0L Auto (Ulsan)
Offer Disclosure
$1000 DEALER DISCOUNT, $2500 RBC, $500 MILITARY
Stock Number: H918087
Offer Amount $3500
2018 ELANTRA GT
2018 Elantra GT
Offer Disclosure
$1000 DEALER DISCOUNT, $1500 RBC, $500 VOC, $500 MILITARY
Offer Amount $500
2018 IONIQ HEV
2018 Ioniq Hybrid Blue Hatchback
Offer Disclosure
$500 Valued Owner Coupon
Offer Amount $500
2018 IONIQ HEV
2018 Ioniq Hybrid Limited Hatchback
Offer Disclosure
$500 Valued Owner Coupon
MSRP Less Rebates: $25,635*
Offer Amount $500
2018 Ioniq Hybrid SEL Hatchback
Offer Disclosure
$500 Valued Owner Coupon
Stock Number: H948003
Offer Amount $4500
2018 SANTA FE FULL SIZE
2018 Santa Fe
Offer Disclosure
$2000 DEALER DISCOUNT, $1500 RBC, $500 voc, $500 MILITARY
Offer Amount $5250
2018 SANTA FE SPORT 2.0 ALL
2018 Santa Fe Sport 2.0T Auto AWD
Offer Disclosure
$1750 DEALER DISCOUNT, $3000 RBC, $500 MILITARY
Offer Amount $5250
2018 SANTA FE SPORT 2.0 ALL
2018 Santa Fe Sport 2.0T Ultimate Auto AWD
Offer Disclosure
$1750 DEALER DISCOUNT, $3000 RBC, $500 MILITARY
FINANCE DEPARTMENT
Need Auto Financing in Colorado Springs? Contact Phil Long Hyundai Of Chapel Hills Car Loans
Colorado Springs Hyundai shoppers, our finance specialists are excellent at helping you find a car loan that will fit your needs and your budget. We understand that not everyone has perfect credit, but when it comes to car credit we will do our best to work with your unique situation and tailor a loan or lease to fit your budget. Chapel Hill and Colorado Springs Hyundai shoppers, browse through our inventory and then ask for a quick quote on a car or SUV that interests you most and see if you qualify for financing online!
Auto Repair Colorado Springs & Chapel Hills near Pueblo - Hyundai Service Center
As a Hyundai Dealership in Colorado Springs, we are the area top choice for Hyundai service for customers in Chapel Hills and Colorado City, Pueblo. Certified and factory trained service specialists are equipped with the most advanced diagnostic equipment to service your car.
We work very hard to make sure we are competitively priced. We also believe in having customers for life, and to accomplish this we know that real quality service comes after the sale. To ensure exceptional service, we hire the very best service technicians around. In fact, we are the only store in the country that has two platinum certified technicians. This means they can diagnose problems much quicker and are much faster to fix the issue and get you back on the road. Colorado Springs and Chapel Hills Hyundai owners schedule a service appointment online or contact us with any questions you may have.
HAVE FUN WITH THE TEAM AT
PHIL LONG HYUNDAI OF CHAPEL HILLS
At Phil Long Hyundai Of Chapel Hills - "A Customer for Life" is not just a slogan
It's what we strive to achieve everyday and it is my promise and commitment to every person with whom we have been honored to serve. My hope is that you will give us a "test drive" to prove to you that we mean what we say.
See you soon,
Riley - General Manager
P.S. Did I mention that we've been awarded #1 Customer Service Satisfaction for 24 straight quarters?
HYUNDAI DEALERSHIP - Phil Long Hyundai Of Chapel Hills In Colorado Springs
Phil Long Hyundai Of Chapel Hills is your premier car dealership of Colorado Springs. We offer
new Hyundai cars and SUVs
, as well as a great selection of
used cars
for our guests throughout Colorado. Located in Colorado Springs, we are proud to offer our Hyundai guests an extensive inventory and have a hardworking and knowledgeable staff ready to earn your business. Come test-drive a new
Elantra
,
Santa Fe
or
Tucson
and see for yourself why Hyundai drivers choose us for our low pricing and excellent customer service. Ask about the all-new
2016 Hyundai Sonata
!
Colorado Springs HYUNDAI CAR DEALER SERVING PUEBLO AREA
Customer service and satisfaction is our number one priority, and we want to make sure you feel like you're part of the family when you walk in our doors or speak to one of our specialists. All of our sales consultants know our models inside and out and will not apply any pressure tactics just to get you to leave the dealership in a car. Being a premier Colorado Hyundai dealer, we are here to act as partners in your
new
or
used
car purchasing journey. Our convenient Colorado Springs location makes our dealership the perfect place to shop for a new or used automobile in and Canon City. View
hours and directions
page to get specific directions, or call us at (719) 722-2330 for further assistance.
Hyundai Parts & Accessories Here in Colorado Springs, CO
We maintain an extensive parts list for all of our Hyundai models at our
Colorado Springs Hyundai parts
store. If we don't have the part or accessory that you're looking for in stock, we can get it fast.
Also, as there are many
Hyundai accessories
that are unique to the Hyundai model you own, Phil Long Hyundai Of Chapel Hills is stocked with an ample supply and here to serve you.
Phil Long Hyundai Of Chapel Hills: Colorado Springs Supporting our Military & Local Colorado Communities
Phil Long Hyundai Of Chapel Hills
1540 Auto Mall Loop Colorado Springs CO 80920 US