It's time to evaluate the differences and similarities between the 2019 Hyundai Elantra vs. 2019 Toyota Corolla. Both compact cars come with lots of features and have ample passenger room. One of the most significant differences is the price, which is important if you want to save some money. The base Elantra model starts around $17k while the Corolla runs in the mid-$18k region. If the cost is your top concern, the Elantra is more affordable than the Corolla even in the higher trim levels. Let's look at some more technical aspects between the Hyundai Elantra and Toyota Corolla to see which car is the best choice for you.
2019 Hyundai Elantra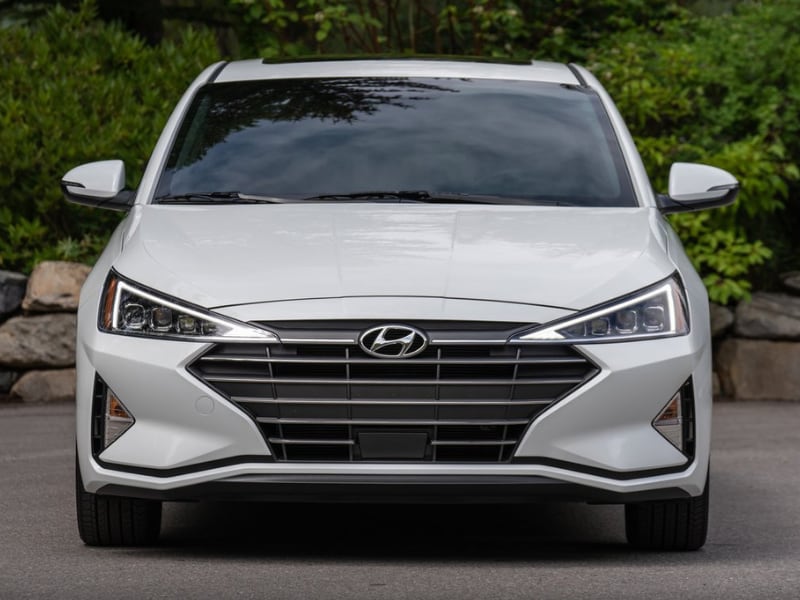 2019 Hyundai Elantra Exterior Style & Colors
As we look at Hyundai vs. Toyota, it's clear to see some significant differences to the exterior. The latest 2019 Hyundai Elantra model comes with new front and rear bumpers, updated lower-body elements, and stylish appearance. The front grille still features the hexagonal design, but a Limited model does now come with LED headlights and taillights. Choose from 6 exterior color options: Phantom Black, Scarlet Red, Lakeside Blue, Symphony Silver, Quartz White Pearl and Machine Gray. There's no question whether the Elantra or Corolla has more style.
2019 Hyundai Elantra Interior
The Elantra offers room for five people in supportive seats that provide a comfortable ride. Just like with other cars similar to a Hyundai Elantra, there's plenty of cargo space. With 14.4 cubic feet of space in a sedan and close to 25 cubic feet in the hatchback, you have the room you need. Folding down the rear seats in a hatchback gives you access to 55 cubic feet of space. Some standard features include a USB port, Bluetooth, six-speaker sound system plus an infotainment center with a five-inch display.
2019 Hyundai Elantra Performance & MPG
The base 2019 Elantra SE features a 147-horsepower motor that pairs to a six-speed manual. Driving an SEL gives you access to the six-speed automatic instead. With an Eco model, you gain the turbo 128-horsepower engine and seven-speed dual-clutch automatic. On a Limited model, enjoy the 147-horsepower engine as well. The most powerful option of them all comes with the GT lineup. It features a 161-horsepower four-cylinder, or you can opt instead for the GT N with its 201-horsepower turbo-four. With the base engine, you will see 28/37 mpg. To get better fuel economy, choose the Eco instead with 32/40 mpg.
2019 Hyundai Elantra Safety Ratings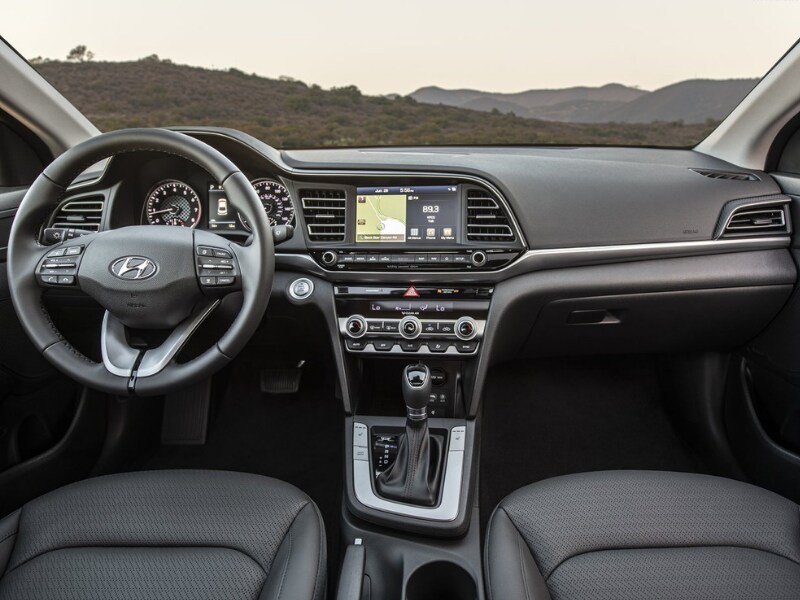 The 2019 Hyundai Elantra is an IIHS Top Safety Pick+ complete with Good reviews in all of the crash tests. In addition, the NHTSA gave this model four out of five stars. Among the standard safety features, there's a rearview mirror. Of course, there are some other options you might want to consider. Available options include lane keep assist, automatic emergency braking, driver drowsiness monitoring, lane departure warning, adaptive cruise control, and forward-collision warning.
2019 Toyota Corolla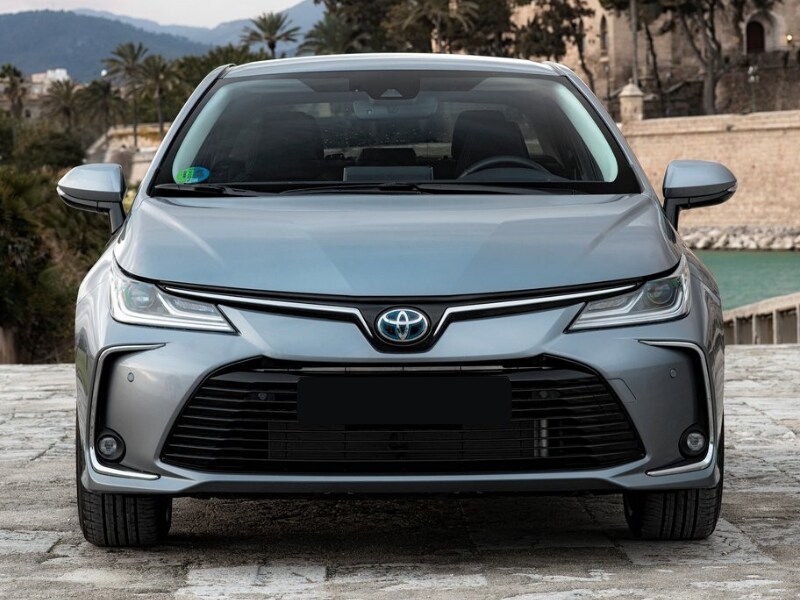 2019 Toyota Corolla Exterior Style & Colors
A 2019 Toyota Corolla hatchback comes with up to 18-inch alloy wheels, LED fog lights, a chrome grille surround plus a glossy rear hatch. You won't see any significant changes to the 2019 model, which is now in its 12th generation. No styling cues set this model apart from other cars similar to a Toyota Corolla. You do, however, have 9 exterior color choices to pick from: Barcelona Red Metallic, Blue Crush Metallic, Galactic Aqua Mica, Classic Silver Metallic, Black Sand Pearl, Blizzard Pearl, Super White, Slate Metallic and Falcon Gray Metallic.
2019 Toyota Corolla Interior
With our Toyota Corolla interior comparison, it's clear to see that the Corolla has space for five as well. There's also a sedan or hatchback format for versatility. Still, there's less cargo space than with the Hyundai Elantra or similar cars. Inside a hatchback, owners receive 17.8 cubic feet of room, but the sedan only offers 13-cubic feet. The Entune infotainment system is standard technology in all models. Toyota usually stands out with a very unique interior design, whereas, the base Corolla interior looks blander.
2019 Toyota Corolla Performance & MPG
As you evaluate the Toyota Corolla or Hyundai Elantra, it's vital to see that you don't get as many engine options with the Corolla. Almost every trim comes with a 132-horsepower motor plus a CVT. In a hatchback, that changes to a 168-horsepower engine with a six-speed manual or CVT. The hatchback equipped with a CVT receives 32/42 mpg, while the sedan only gets to 28/36 mpg. As you can see, this isn't as good as the Elantra offers. If you upgrade to a Corolla LE Eco, you end up with 30/40 mpg which is more comparable to the Elantra Eco trim. For optimal fuel economy, the hatchback body style boasts better numbers.
2019 Toyota Corolla Safety Ratings
The NHTSA awarded the 2019 Toyota Corolla with a five-star rating. In addition, the IIHS designated it as a Top Safety Pick, which isn't quite as good as the Top Safety Pick+ the Elantra received. Again, a rearview mirror comes standard, but you can add Toyota's Safety Sense P, which comes with many driver-assistance technologies. Both the Elantra and Corolla are very safe options with the Elantra performing slightly better in front crash prevention and headlight ratings.
Elantra vs Corolla? Who Is The Winner?
With our 2019 Hyundai Elantra vs. 2019 Toyota Corolla comparison, it should be easier to see which car emerges as the true winner. Not only does the Elantra come with a lower starting price, but it also features more engine options, additional cargo space, and better fuel economy numbers outside of the hatchback body style. Once you've made your decision between the Hyundai Elantra or Toyota Corolla, stop by Phil Long Hyundai of Chapel Hills in Colorado Springs to learn about our killer Elantra sales we have running today.